"Plugged Up Toilet" is my Bot of the week. You, sir or madam, made my day with your touching comment of "I learned so much; if only there was an easier SEO reader for me to use for your blog!"
The second best name was COBRA Solutions! You, sir, were misleading. I had hoped to find employment with COBRA as perhaps a Ferocious Acid Spitting Snake Wrangler or Ninja Assassin but it was a no go! How disappointing. Will my dreams of world conquest lie unfulfilled after all or will I finally hatch the most insidious plot of all to conquer the world? 
Speaking of COBRA, have you guys checked this out? It's a pretty good parody of World War Z called World War C. It's been around for years but I think you'd all enjoy it. 
http://www.somethingawful.com/d/feature-articles/world-war-an.php
Know what movie exists? This movie exists.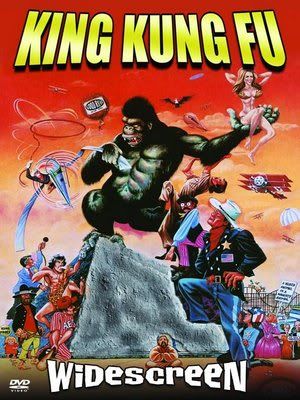 I won this film in the Scifi Trivia Contest at Inconjunction 2011 this year. And let me tell you, it is GLORIOUS.
A hat wearing, English speaking, Kung Fu fighting gorilla is taken to the US where he falls in love with Rae Fey, a wannabe star, and is on the run from a John Wayne parody while trying to see the sights of the US. I cannot make that up. I *would* make something up like that if given the chance but nowhere near as fanciful!
Makes me want to dust off plans for an old graphic novel I worked on called Gentleman Chimp but that's a story for another day.
Did you know that a baby platypus is called a puggle? I found that out while looking up funny puggle pics to send to a friend. Seriously, a baby platypus is a venomous ball of death dealing ADORABLENESS!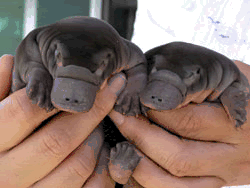 So what's up with you, oh Blogosphere? Any cool links you want to share?